Family Law & Marriage
Family Law and Marriage Sponsors
When is a marriage valid? What minimum age is required? Is a "common law" marriage valid? Do you need a premarital agreement?
Must one spouse support the other when they live apart? Must a wife support her husband? What is the difference between community property and separate property? How does the difference affect the rights of the spouses?
How do you file for divorce? What happens in court? How does a judge decide disputed issues about spousal support, child support, and property division? Do you know the divorce laws?
In marriage, we go from a single identity to a combined one. We get to experience life from a new perspective. That is, until life's troubles begin to challenge the very foundation of the marriage. When 
divorce
 is the only option, and your life is about to change in a profound way, there are helpful ways to keep your perspective and manage the change you will encounter positively and with a renewed spirit.
Learn about the penalties associated with acts of domestic violence. Also learn the criteria prosecutors' use in determining whether to file criminal charges against an offending spouse. Learn about the courts power to order injunctive relief in divorce and family law matters in order to further protect the victim of domestic violence. Review the personal and family costs associated with acts of spousal violence and what you can do to prevent it in the future.
Do unmarried partners have any rights without an agreement? Must an agreement be in writing? Do they have to support each other?
What do adoption agencies look for in adoptive parents? Do birth parents retain any rights regarding the child? How do you adopt a child from another country or state?
What is mediation? Learn the advantages and weigh the costs. Learn your alternatives to litigation and trial during a divorce.
Why do couples seek marriage counseling? What is the marriage counseling process? Can it help those facing a divorce?
Learn about state child care assistance programs that are funded through the National Child Care and Development Fund which is a national program that assists low-income families.
Explore the various options available to you. Know the difference between intrastate and interstate moves. Understand the ins and outs of valuation and learn other terminology used in the moving business. Load up on some helpful tips for organizing your move. Learn how to resolve a dispute with your mover.
Sometimes we move because we choose to, other times because we must. Regardless of the reason, finding an apartment can be a challenge. Give yourself the inside track by making a plan and then sticking to it. Learn what you need to know when apartment hunting, how to convince a landlord that you're the right tenant, and some tips that will enhance your security once you've moved in.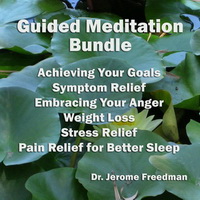 In partnership with JustGive.org, GotTrouble facilitates charitable contributions to nonprofit organizations that can serve a positive social interest while being innovative in their organizations practices. Many of these organizations provide support in education, career training and financial opportunity to millions of people in need every year.